In the heart of a sustainable Christmas, where every decoration on your Christmas tree matters, there's a trend emerging — the Candy Cane Christmas tree. Not only does it infuse the holiday spirit into your house, but it's also a step toward an eco-friendly festive season.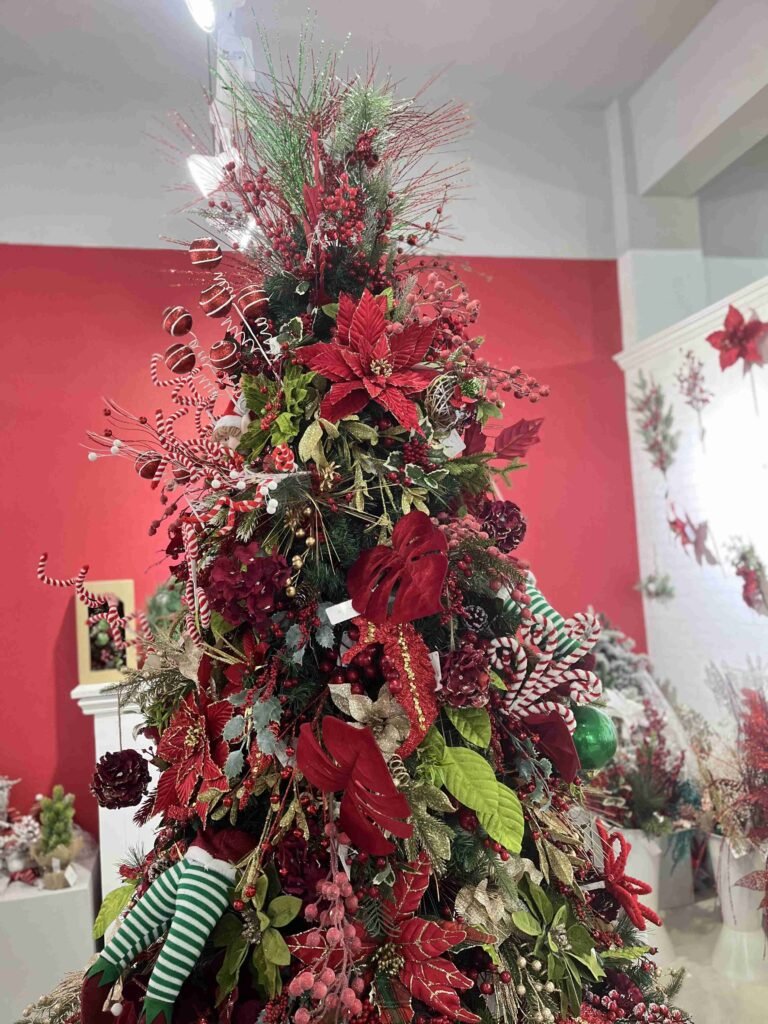 Why Choose a Candy Cane Christmas Tree Theme?
Artificial Christmas Tree Advantages:
Eco-friendly: Artificial trees reduce the need for real tree cutting, preserving natural resources.
Christmas Trees Longevity: These trees last longer than their natural counterparts, making it a perfect Christmas tree choice for many festive seasons.
LED Lights Compatibility: Our artificial Christmas trees are perfect for bright LED lights, making your house shine brighter than ever.
Safe & Sturdy: Wear gloves and effortlessly decorate your tree without the fear of prickly branches or falling needles. The right tree also ensures a steady base for all your decorations.
Candy Cane Themed Trees:
Candy Cane Appeal: A candy cane tree brings a unique holiday theme. By adding candy canes, ribbons, and other ornaments, you transform a regular Christmas tree into a candy cane Christmas tree masterpiece.
Candy Cane Versatility: There are many kinds of Christmas candy cane decorations.Whatever shape you want, whatever color you want, you can find what you want!
Tree Topper Choices: From a candy cane tree topper to more traditional toppers, the choice is vast and fun.
Budget-friendly: With artificial trees, save on yearly expenses. Moreover, electricity costs are cut down when using LED lights as compared to conventional lights.
Beauty and Versatility of Our Candy Cane Decorations
The allure of our artificial candy cane decorations lies not just in their sustainable credentials but also in their undeniable beauty. Each piece is a work of art, capturing the essence of Christmas with vibrant hues and intricate details that rival the real thing.
But beyond their aesthetic appeal, their versatility stands out.
Whether you're aiming for a classic Christmas vibe or a contemporary festive flair, these candy canes can be integrated seamlessly.
Drape them around your tree, intertwine them with lights, or use them as standalone decorations on your table or ceiling; their potential to transform any space is unmatched.
Their design ensures they complement other decorations, be it ribbons, ornaments, or lights, elevating the overall look of your festive decor.
With our artificial candy cane decorations, you're not just decorating; you're crafting a festive masterpiece.
Decoration Ideas for Your Candy Cane Tree
Start adding bright ornaments, perhaps ribbons and bows, to give your tree a fuller look. Don't forget the tree topper! Whether you decide on a candy cane theme or another, ensure it complements your tree. Spread the holiday season joy by decorating with family and friends, making it less of a stressful time. Here are some ideas:
1.Ribbons and Bows: Use silver ribbons, wrapping them around the branches.
2.Berries and Snow: Introduce plastic berries for a natural look and sprinkle some artificial snow for a snowy effect.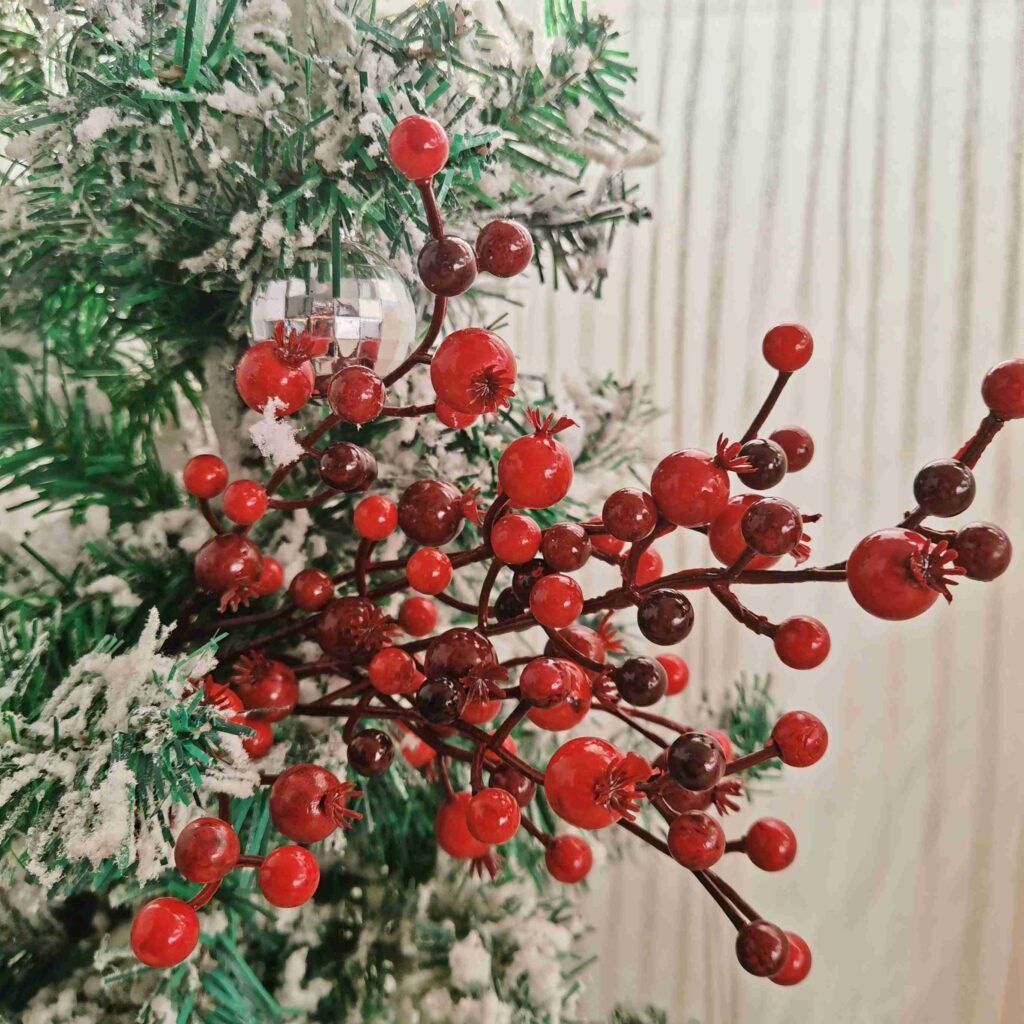 3.Ornaments: Hang ornaments that resonate with the holiday spirit. Choose from a variety of materials – from bright glass to eco-friendly plastic.
4.LED Lights: Illuminate your tree with twinkling LED lights, making sure you wrap them around branches for a brighter effect.
5.Space Management: Ensure you leave enough space between ornaments and lights for a balanced look.
6.Bottom Decor: Place a few wrapped gift boxes under the tree to complete the look.
Our Quality Promise
At the heart of every sustainable choice is a commitment to quality, and that's where we shine. Each artificial Christmas candy cane decoration is meticulously crafted with precision and dedication.
Our products undergo stringent quality checks to ensure they stand up to our promise of durability and aesthetic appeal.
And we utilize top-tier materials that are eco-friendly, making our range of Christmas decorations not only beautiful but also cost-effective.
For wholesalers looking to make a mark in the festive season market, now is the time to act.
Stock up on products that your customers will not only love but also appreciate for their sustainable and quality-driven design.
By partnering with us, you align your business with a brand that stands for quality, sustainability, and innovation. Dive into the trend of artificial Christmas trees and candy cane themes, and let's redefine the holiday spirit together.
Contact us today and let's make this Christmas season memorable and green for everyone!
Conclusion
The idea of a candy cane Christmas tree theme is catching on. It's fun for the kids and adults alike. Our Online store is the perfect places for you to buy high-quality Christmas artificial candy cane decorations.
Made of high quality materials, our Christmas artificial candy cane decorations is durable and sturdy.So ensure you decorations safely in a box so that you can use it in the coming years.
And remember, the aim is to create lasting memories while adopting a sustainable approach to celebrating Christmas.
Let's hope the festive season is filled with joy, laughter, and sustainability. Happy holidays!